Wow, are we really only four and a half days away from the big day?! I am so excited you have no idea, and yet it still feels like there are a million things to do. Let's get straight to it!
Chocolate Dipped Savouries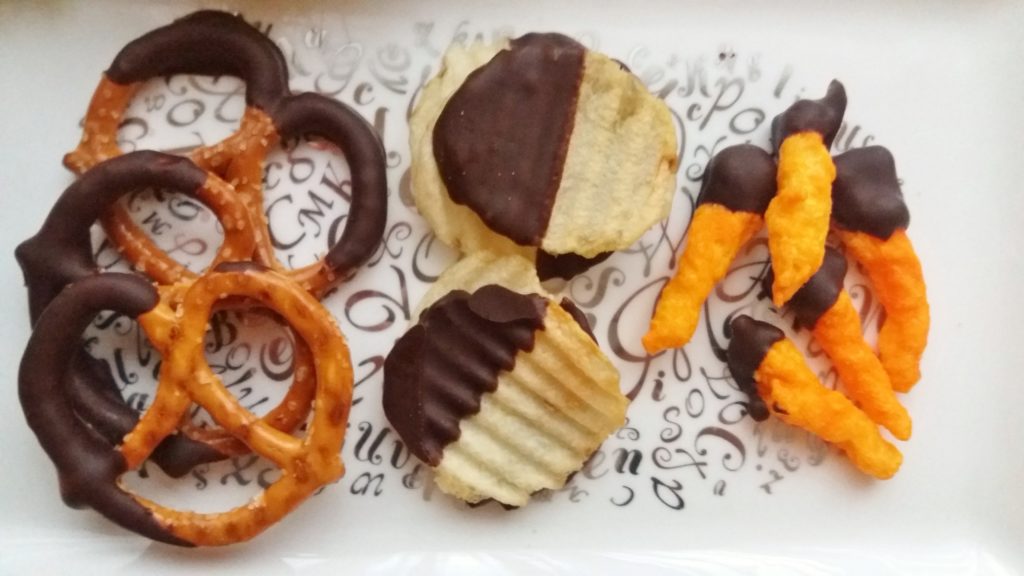 Yeah these are just assorted chips and snacks dipped in silky, dark chocolate…what of it?! Like I said we're in the final stages of the pre-Christmas countdown so don't make things hard on yourself. Find your favourite snacks (corn chips, cheese, sour candies, etc.), melt some of your favourite chocolate (or chocolate bar, yum) in the microwave and dip, baby dip.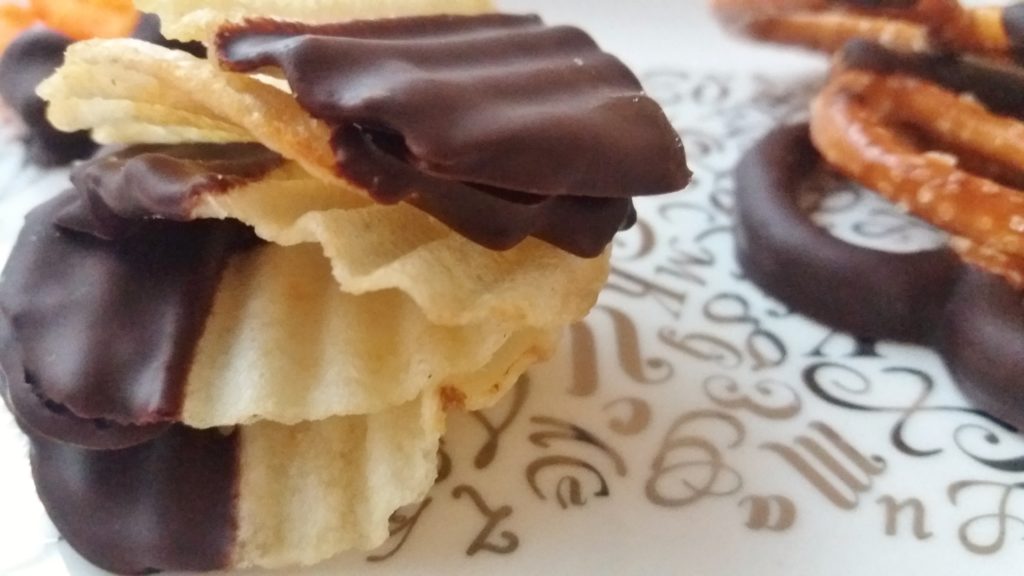 Once you've dipped your heart out, lay the snacks on a baking sheet lined with waxed paper and let the chocolate cool. If you're in a real hurry, stick the baking sheet in the freezer. They should be ready to go within about 20 minutes.
See you back here tomorrow for day eight of 12 Days of Christmas!
Mel xo