Wow. Day five of 12 Days of Christmas and we're onto a slightly dangerous, yet far from difficult, treat that will blow everyone away.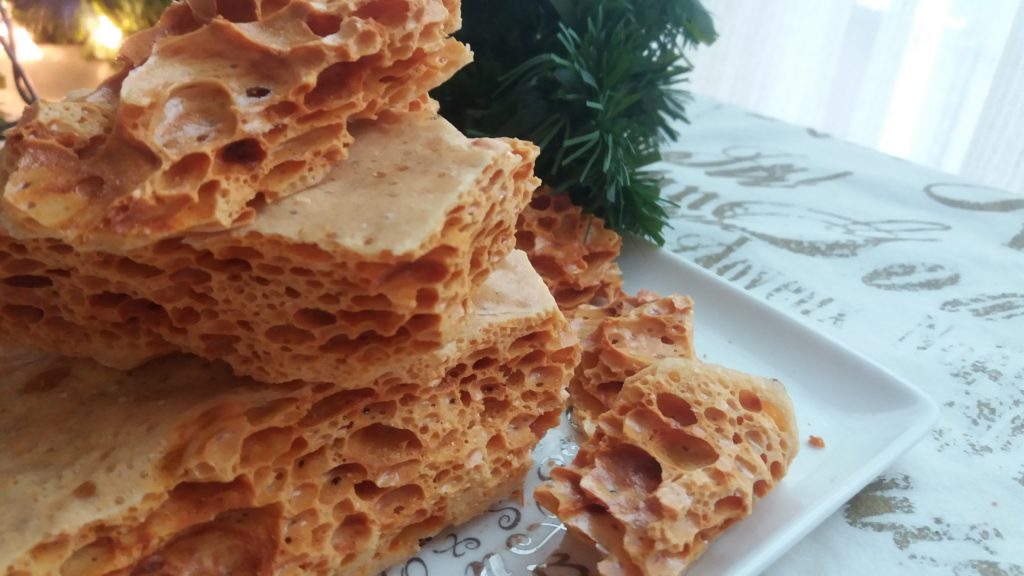 Normally reserved for store bought chocolate or specialty candy makers, sponge toffee is absolutely something you can make at home yourself (YES!) in approximately 10 minutes.
I kid you not.
So when friends swing by and you're caught unawares, when you need a treat to wrap in pretty foil and pop into Christmas stockings, or when you want to create a decadent dessert for someone special (yourself?), this is your jam.
Sponge Toffee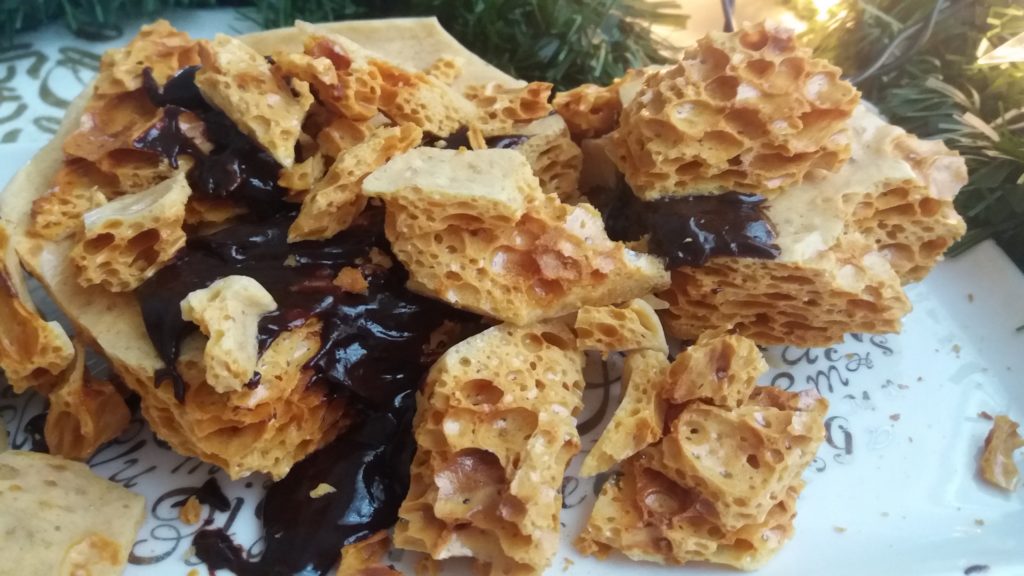 Shall we get started?
Add all ingredients except baking soda into a study pot fixed with a candy thermometer. Boil the sugar mixture until you reach "hard crack" stage (300F).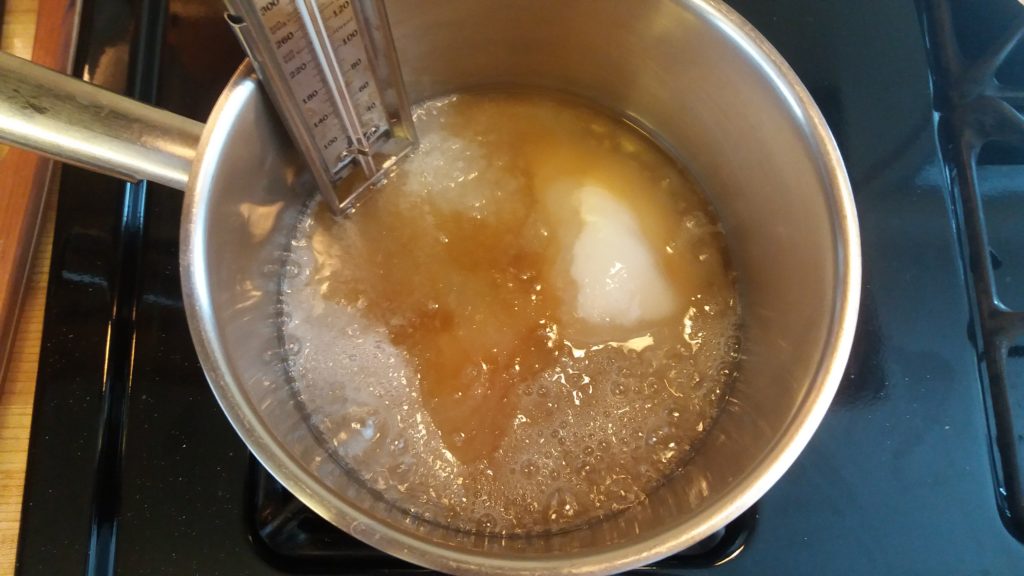 Then remove from heat, carefully add baking soda (don't overmix) and immediately pour into a generously greased 9 x 13 baking pan and allow to cool completely.
Once cooled you can tap or poke the toffee to crack into shards. Be sure to have some chocolate on hand too–simply melt your favourite chocolate (I use Whittakers when I can but PC's 70% dark will do just fine) in the microwave until smooth and pour over or dip into the golden, shimmering chards.
I'll leave you to it.
And be sure to swing by tomorrow for day six of 12 Days of Christmas!
Mel xo

12 Days of Christmas: Sponge Toffee
Inspired by Christine Cushing.
Ingredients
2 ½ cup granulated sugar (625 ml)
⅔ cup light corn syrup (150 ml)
6 Tbsp water (90 ml)
2 Tbsp baking soda (30 ml)
2 tsp vanilla (10 ml)
pinch of salt
Instructions
Generously grease a 9x13 baking pan.
In a deep medium saucepan add sugar, corn syrup, water, vanilla and salt.
Over medium-high heat bring the mixture to a boil (without stirring) and cook until hard crack stage, (300F on a candy thermometer. This should take about 10 minutes. During the cooking process, if there are any sugar crystals on the sides of the pan, brush the sides of the pan with a clean pastry brush dipped in water.
Remove the sugar mixture from the heat. Working quickly, add the baking soda and whisk to incorporate the soda into the sugar mixture, about 5 seconds.
Note the mixture will bubble up when you add the baking soda so be very careful not to touch the hot toffee. Immediately pour the hot toffee into the prepared pan. Let cool and set completely before touching.
Break into pieces and serve.
Store at room temperature in an airtight container.
Read more at http://www.foodnetwork.ca/recipe/christine-cushings-sponge-toffee/6208/#WydV2uXjtt1oxFe8.99