My contribution to World Nutella Day is definitely more modest than last year's effort. But it's a fun and easy way to enjoy Nutella, wherever you are, and maybe in a way you haven't tried before.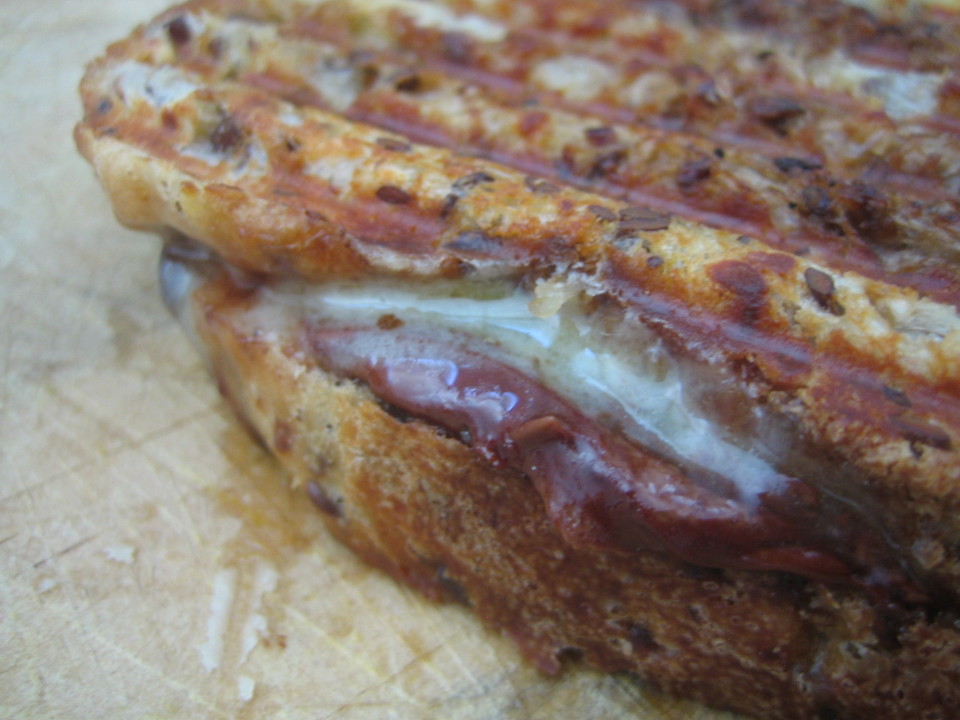 Heavily influenced by a certain Nutellza (Nutella and blue cheese pizza, in its simplest form) once you try this sandwich you'll wonder how you never have before.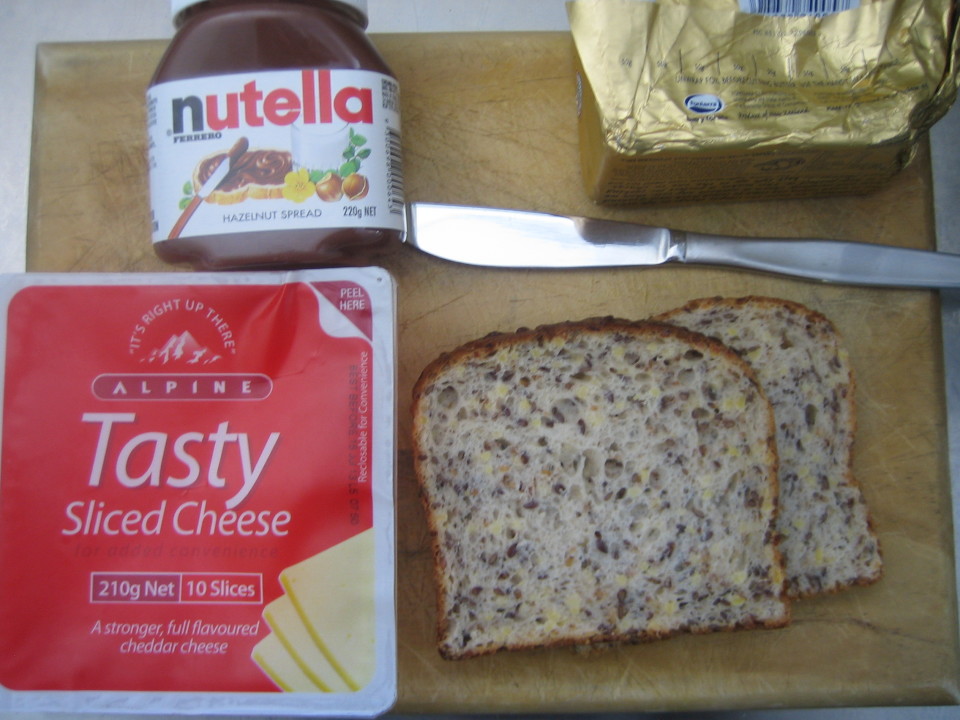 Bread (multigrain–gotta squeeze in some goodness somewhere), Tasty cheese, the Aussie/Kiwi version of cheddar, and a healthy swath of sweet, creamy hazelnut spread. Luckily my temporary home has a sandwich press but if you don't, simple fry it up in a pan. It's like grilled cheese only Nigella-ified.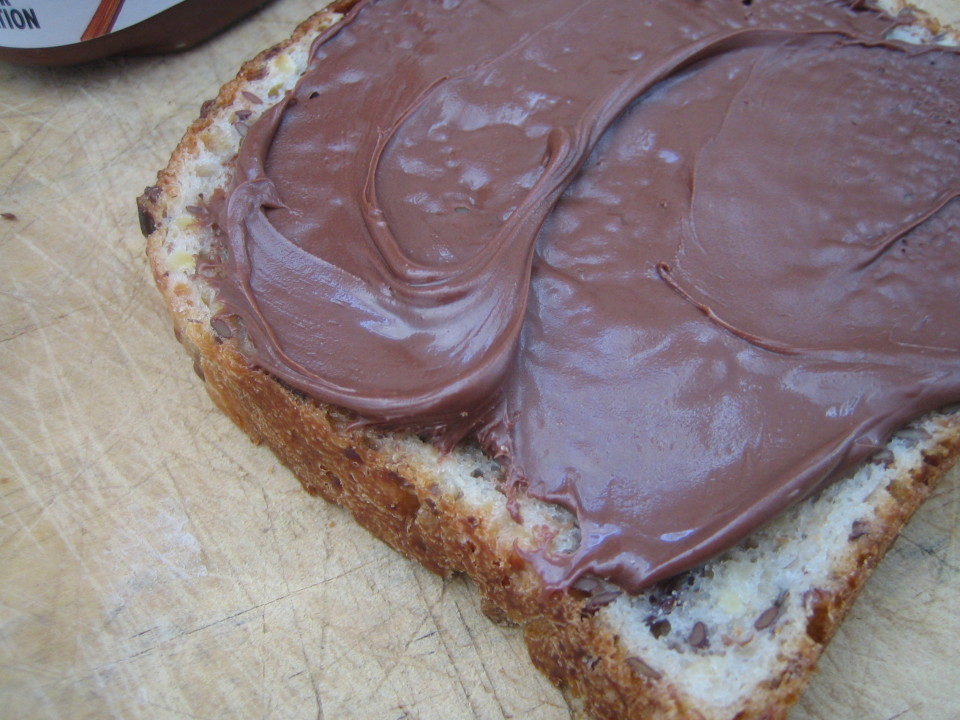 No wait–it's Nutella–ified:)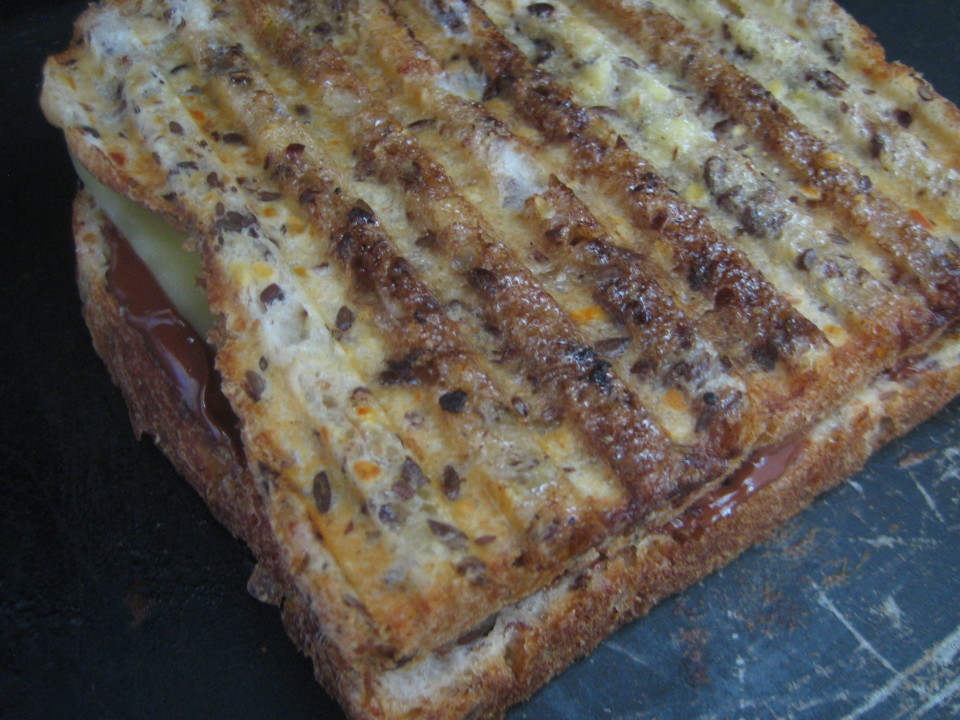 If you've already had dinner tonight and still want to get in on World Nutella Day, why not replace the cheese with peanut butter? Or marshmallows? Or raspberry jam? The opportunities are endless, both fortunately or unfortunately, depending on how you want to look at it.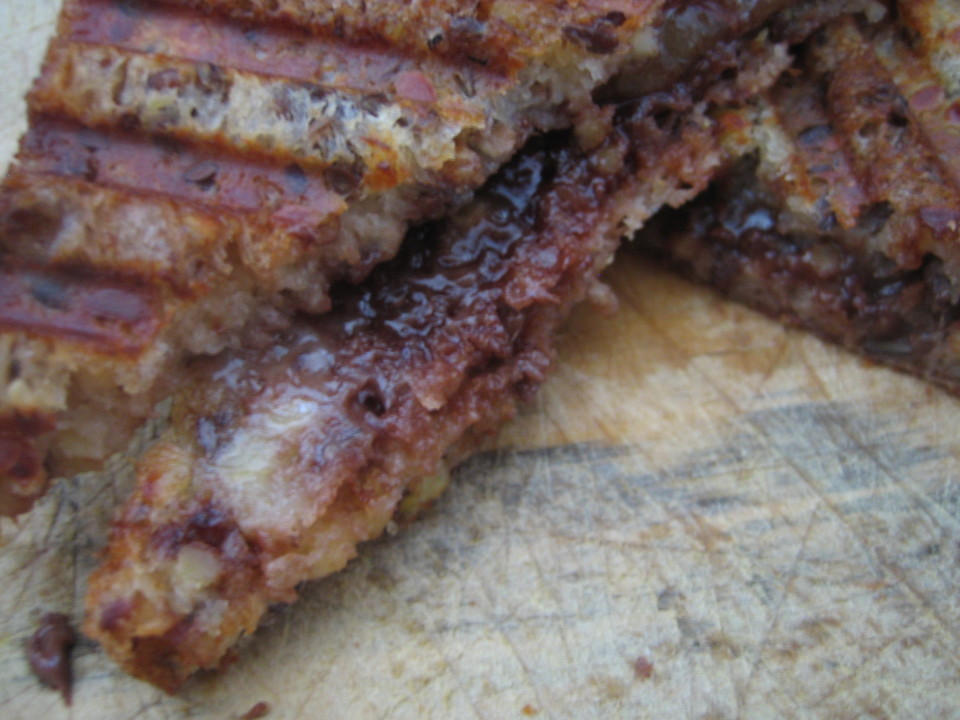 Either way, get that coveted jar out of the cupboard and dig in, even if it's just with a spoon (or your fingers:)