Back home in Canada, it could be said that one of our biggest food secrets is how they get the soft, creamy caramel inside the Caramilk bar. Here in Australia, they're keeping a much bigger secret: The secret of the Lamington.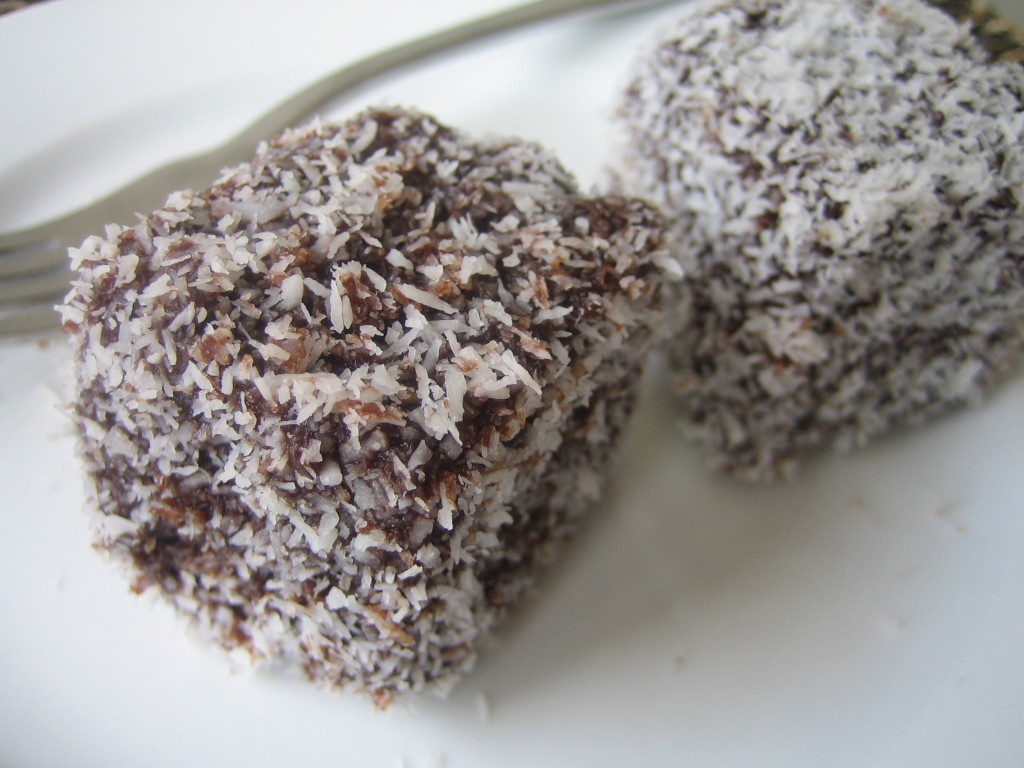 A cake found at every café, lunch spot and on every supermarket shelf, the lamington is a seemingly simple creation. Named after Lord Lamington, Governor of Queensland in the late 1800's (Wikipedia), it is a block of sponge cake coated in chocolate and tossed in desiccated coconut. They are sometimes made with jam or cream in the centre too, depending on where you find them.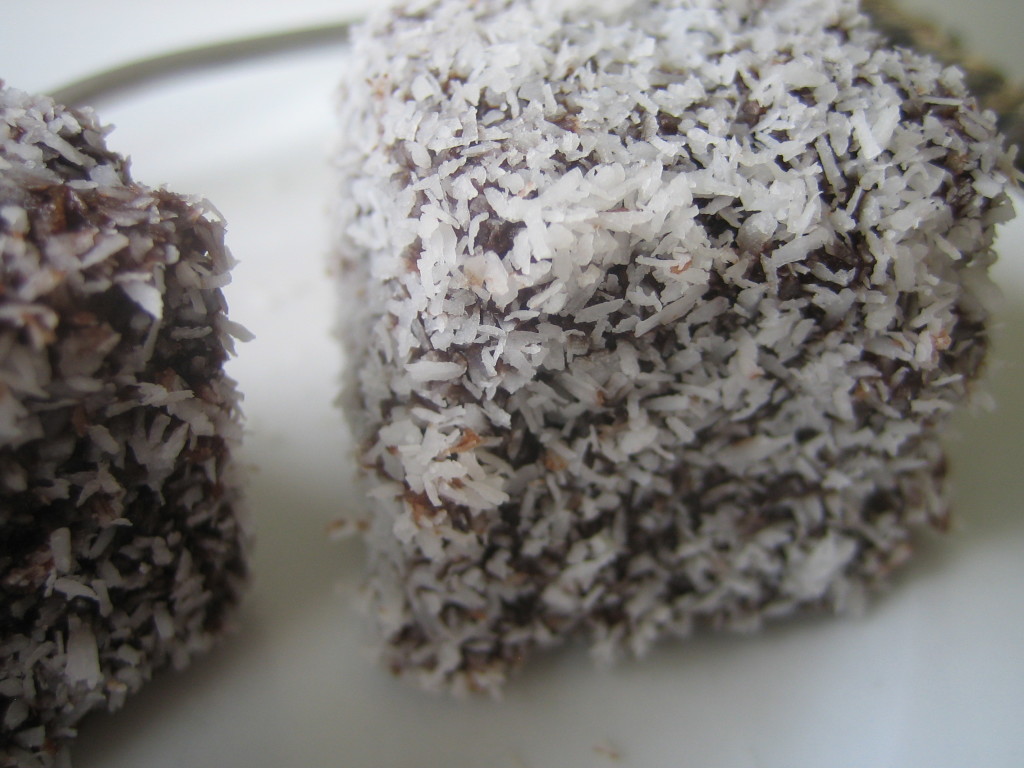 <
I have to admit, I've never had a lamington before now. I've seen them in cafés, I've thought about trying them, but somehow they always got passed over for a croissant or a slice of cake.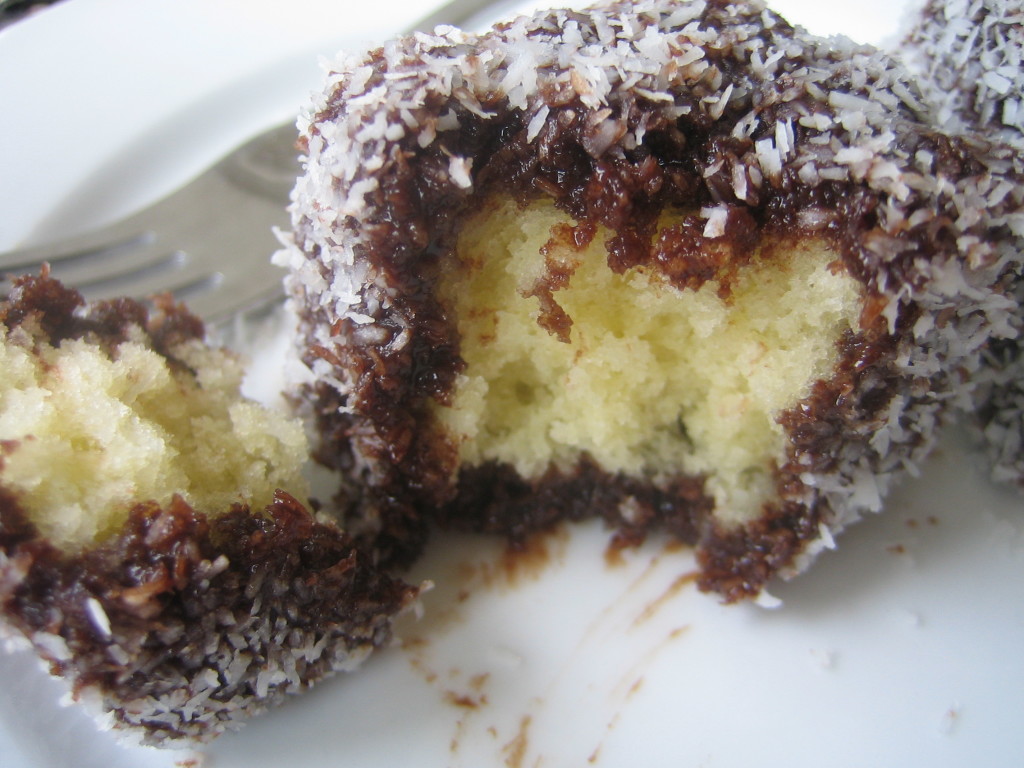 How foolish I have been. And trusting too. No one seems to talk about lamingtons. People eat them, sure, but it wasn't until I tried them myself (mind blowing!) and started to talk about them, that Aussies began to open up about their little local treat.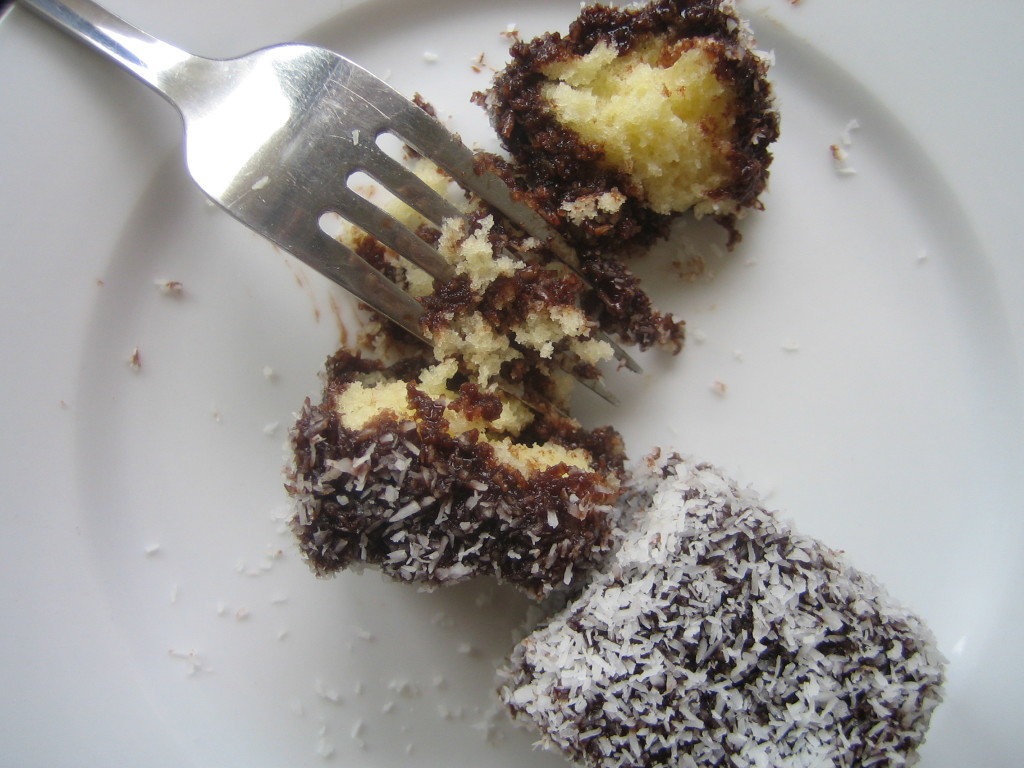 Turns out these little cakes are as Aussie as Aussie can be and loved by all. Maybe it's like donuts or butter tarts back home–Canadians love them, but they're so universally admired there's really no need to state the obvious. But part of me still feels there's more to it than that. That every Australian child is taken aside before their first taste and warned,
"You will enjoy this spongy little cake called a Lamington. You may have them at birthday parties, after school and for morning tea. But when you grow up big and strong, and decide to travel the world, you shall never speak of the lamington to outsiders. It is our National secret. We must keep it that way. You have been warned."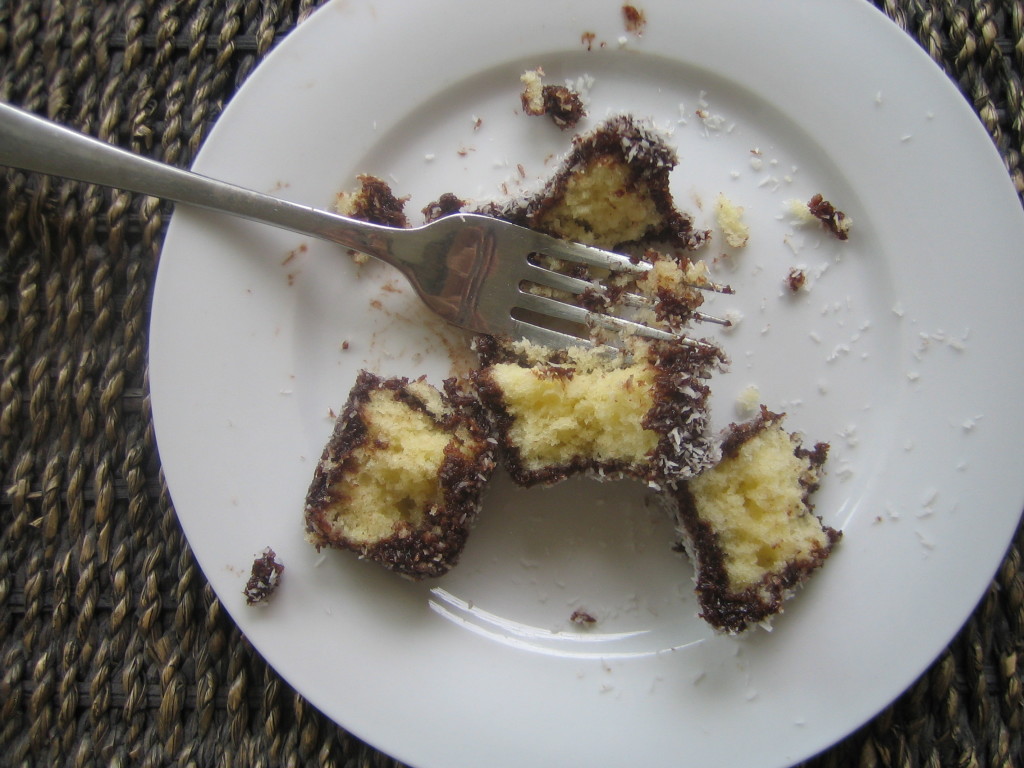 Over the top? Perhaps. Would an entire nation really go to that much trouble over some cake? Maybe. All I'm saying is, the cat's out of the bag: Lamingtons are delectable and we need to spread the fine word across the miles. So here's the recipe (below). And if you hear nothing more from me, you'll know what's happened…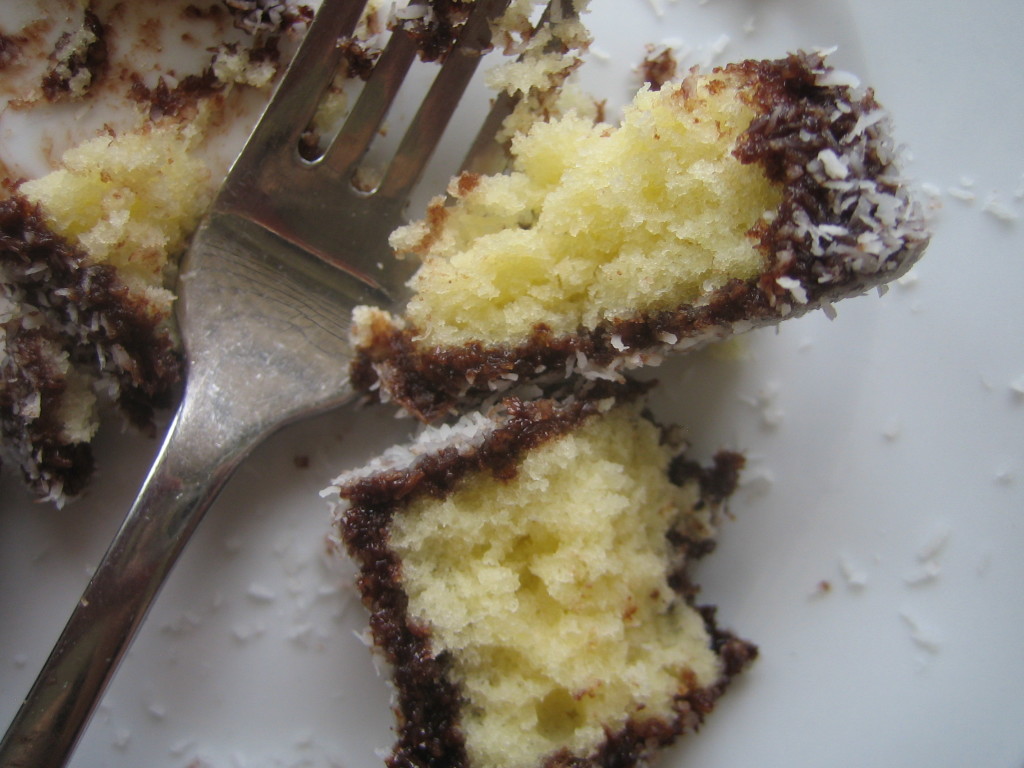 Lamington Bites
(Recipe from Donna Hay Magazine, Oct/Nov '12)
125 g unsalted butter, softened
275 g caster (superfine) sugar
2 tsp vanilla extract
2 eggs
255 g all purpose flour
1 3/4 tsp baking powder
25 g desiccated coconut
180 ml buttermilk
Icing
480 g (3C) icing sugar, sifted
75 g cocoa, sifted
1 cup boiling water
75 g unsalted butter, melted
240 g (3C) desiccated coconut
Preheat oven to 160C (325F). Place the butter and sugar in an electric mixer and beat for 8-10 minutes or until pale and creamy. Gradually add the vanilla and eggs, beating well after each addition. Add the flour, baking powder and coconut and mix to combine. Add the buttermilk and mix to combine. Spoon into a lightly greased 20 cm x 30 cm tin lined with non-stick baking paper and smooth the surface with a palette knife. Bake for 35-40 minutes or until cooked when tested with a skewer. Cool in the tin for 10 minutes before turning out onto a wire rack to cool completely.
To make the icing, place the icing sugar, cocoa, water and butter in a bowl and whisk to combine. Cut the cake into 3 cm squares, toss in the chocolate mixture to coat and roll in the coconut. Allow to set before serving. Makes 60.