Welcome to day eleven of 12 Days of Christmas! It's Christmas Eve and we need something special for that big jolly man who travels the world to deliver presents to children big and small in just one night (honestly how does he do it?!)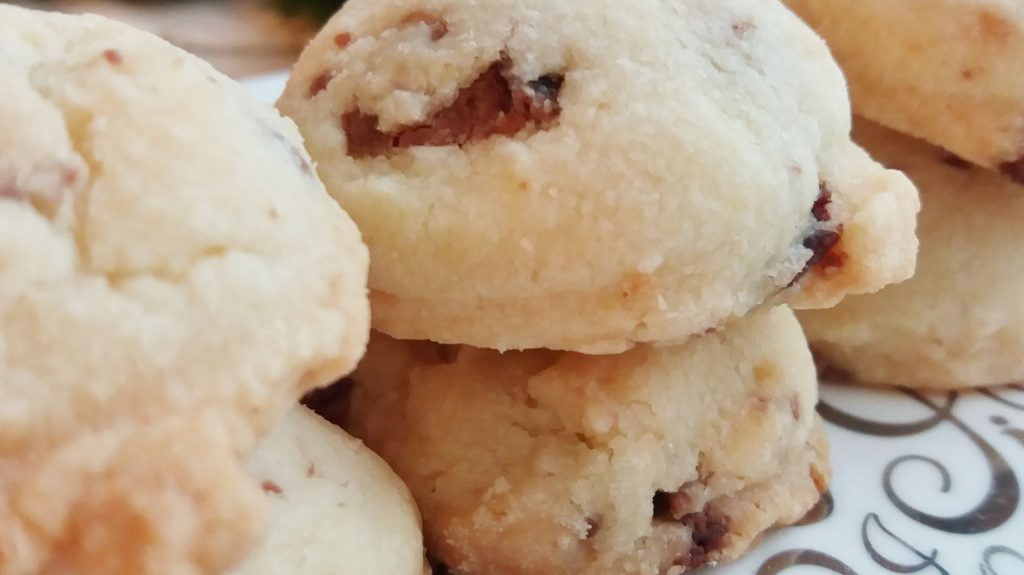 We may never know the magic involved in Santa's delivery system, but I'm pretty sure that by the time he arrives at my house, he's going to be hungry. I'm also pretty certain that Santa is a baking connoisseur and would really appreciate that extra little bit of effort I put into the snacks we leave him.
This recipe is a foolproof way to bake shortbread, which can sometimes be a little bit finicky and has chunks of Toblerone in it too. Is there anything else to say here?
Merry Christmas everybody! I hope Santa is good to you this year.

12 Days of Christmas: Toblerone Shortbread
These sweet and buttery cookies are perfect to serve for Santa`s snack plate on Christmas Eve. Recipe by Kraft.
Recipe type:
Santa`s snacks
Ingredients
2 cups butter, softened
1 cup superfine sugar
3-1/2 cups flour
½ cup corn starch
2 bars (100 g each) Toblerone Swiss Milk Chocolate, chopped
3 Tbsp. sifted icing sugar
Instructions
Heat oven to 350°F.
Beat butter and superfine sugar in large bowl with mixer on high speed until light and fluffy. Mix flour and corn starch. Gradually add to butter mixture, beating well after each addition. Stir in chocolate.
Drop by heaping tablespoonfuls, 1 inch apart, onto baking sheets.
Bake 20 to 25 min. or until lightly browned. Cool 5 min. on baking sheets. Remove to wire racks; cool completely. Sprinkle with icing sugar.