Merry Christmas Eve eve!
For day ten of 12 Days of Christmas we're taking some leftovers from day 2's Eggnog Fizz to make a sophisticated, low-key, Christmas Eve eve dessert.
Eggnog Affogato
One of the great Italian inventions of the world, affogato has saved me from dessertus interruptus on numerous occasions. Either the mousse collapses, the cake cooks unevenly, or you just plain forgot to sort something for afters. But if you're anything like me, and often have a stash of ice cream hidden in the freezer, then you're all set to impress with this one (because we all know I will always have coffee on hand, and you should too!).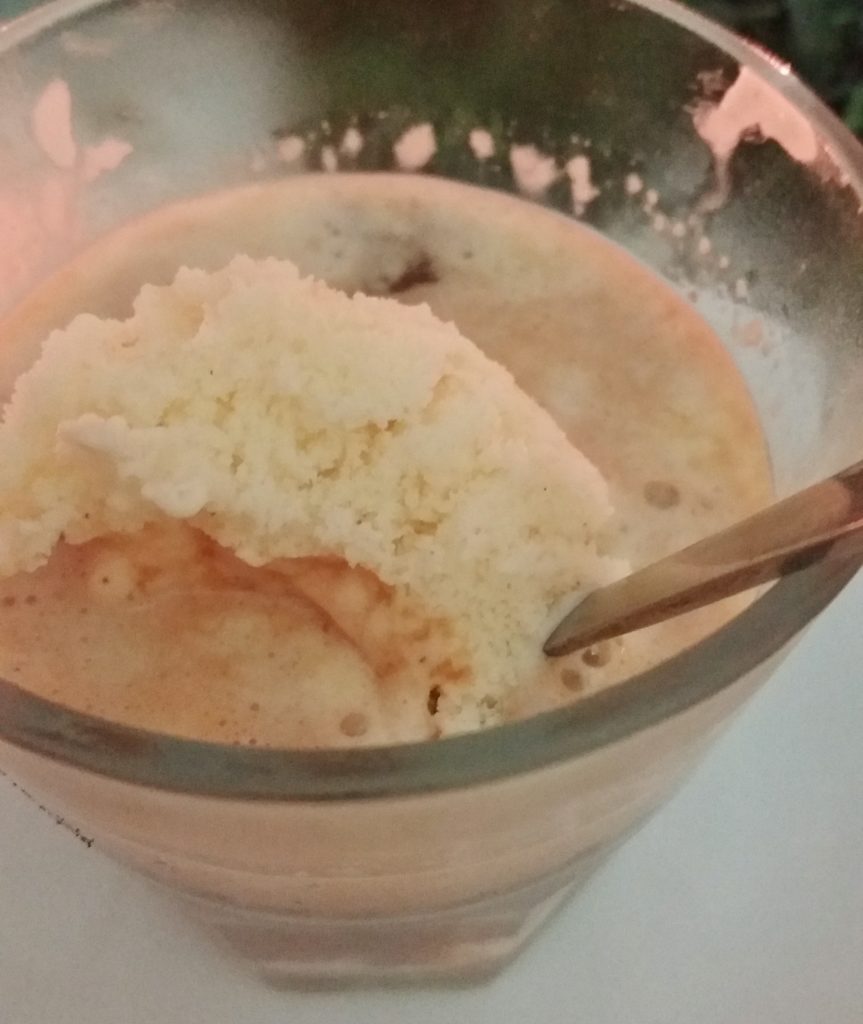 If you've never tasted affogato before, you'll soon come to experience how hot espresso can transform the cream into something all together more magical than you could ever imagine. If you're a true lover of ice cream already, you won't know what hit you.
I had leftover eggnog ice cream after day 2 and it's been burning a hole in my freezer so I thought tonight was the perfect time to bring it out to make this speedy, Italian treat.
Scoop as much ice cream as you'd like into a cup, and pour freshly brewed espresso over top.
That's it! You're done! Dessert is served!
Thanks for getting involved in 12 Days of Christmas. I can't wait to show you tomorrow's treat for the final day…
Mel xo