It's day eight of 12 Days of Christmas and we have yet to address that little issue of Christmas morning breakfast.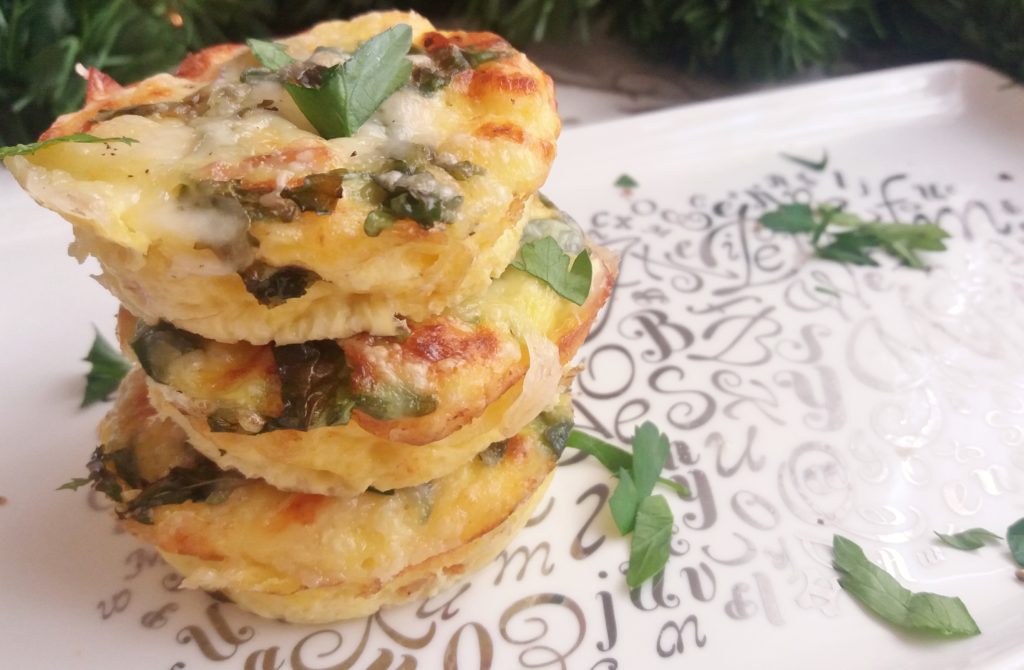 What to do? Santa has come and gone, the resulting wrapping paper, ribbon and tissue has covered everything in sight, and…everyone's hungry!
At our house we usually whip up some cinnamon buns (those decadent ones that come in a can – no judgement!) and get on with the last of the unwrapping but usually by 9am we're itching for something a bit more substantial.
No fear, I can bet you've got eggs in the fridge. And after all your entertaining and prep over the last few weeks you most likely have cheese, meat, onions, mushrooms, maybe even some greens? and other bits in there too.
So what are you waiting for?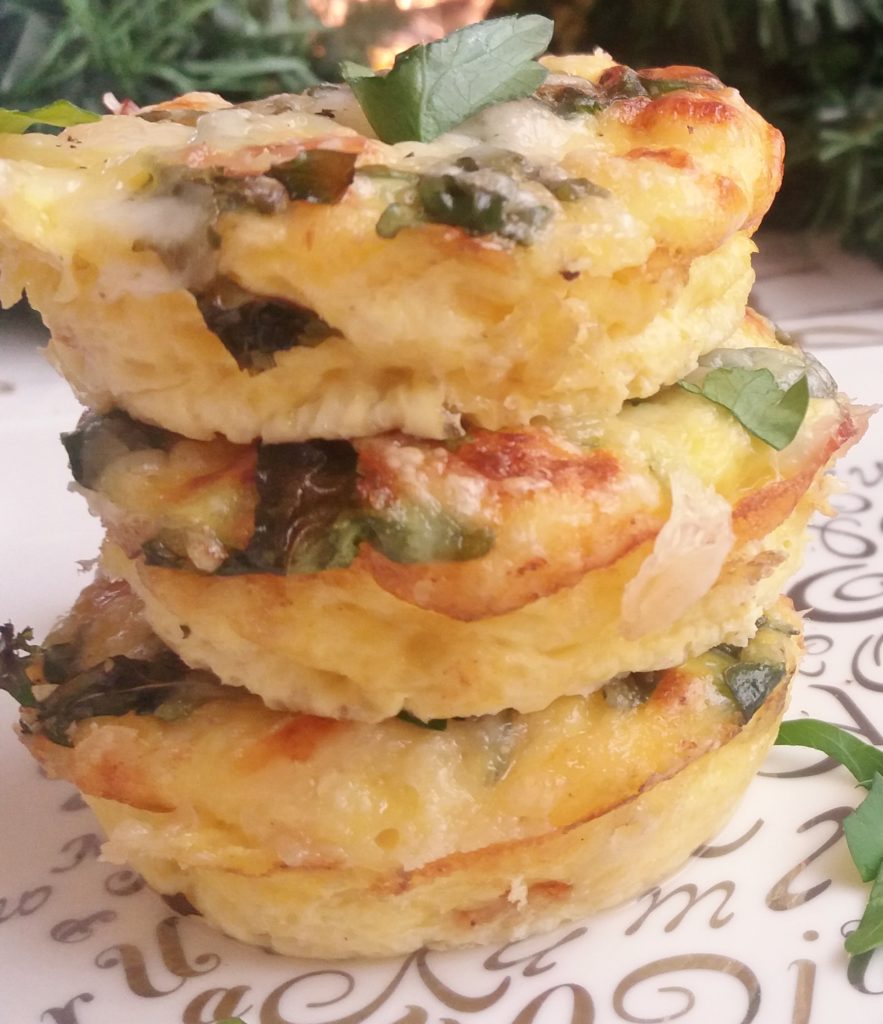 Mini Eggy Pies
My girl Violet makes these when we have a girly brunch catch up and they always appear super fancy but she insists they're easy-peasy. But she's really good at downplaying her amazing cooking and baking skills so I was skeptical. So I gave them a go.
Boy was she right.
Use whatever you have left over in the fridge (cooked potatoes, tomato, spinach, onions, fresh herbs, prosciutto, maybe?), drop it into greased muffin tins and pour the eggy mixture over top and pop in the oven. In minutes you have a delicious, satisfying breakfast.
Plus in making such a portable, efficient meal, you've also just made room for all the delicious leftovers to come after your big turkey/ham/turducken Christmas meal (win, win!).
Once you've earmarked this for breakfast, be sure to check out tomorrow's post for day nine of 12 Days of Christmas, an award winner all the way from New Zealand!
Mel xo

12 Days of Christmas: Mini Eggy Pies (GF)
Recipe type:
Breakfast/Brunch
Ingredients
2 eggs
a splash of milk (approx 3-6 Tbsp)
¼ tsp Dijon mustard
Any leftovers you have - I used turkey, arugula and green onion
¼ cup grated cheese (I used old Cheddar but anything you like will do)
Fresh herbs and green onions for garnish
Instructions
Spray muffin tins with cooking spray.
In a mixing bowl add eggs, milk and mustard. Season with salt and pepper. Whisk until fluffy, and set aside.
Chop up leftover veggies, meats, cheeses into bite sized pieces and split between four muffin cups
Fill cups halfway up with egg mixture
Cook in 350F oven for 12-14 minutes until puffed up and cooked through (or as cooked through as you like). They can still be a bit jiggly in the middle at this point.
Remove from the oven and carefully move the oven rack up to the top. Set the oven to broil.
Add more grated cheese to the top of each muffin cup and broil (watching constantly) until golden brown and bubbling.
Let pies cool for 5 minutes.
Slide a knife around the edge of each cup and carefully tip out onto serving plate.
Makes enough for 2 people (2 pies each).