Invited to a cookie swap? Secretly freaking out?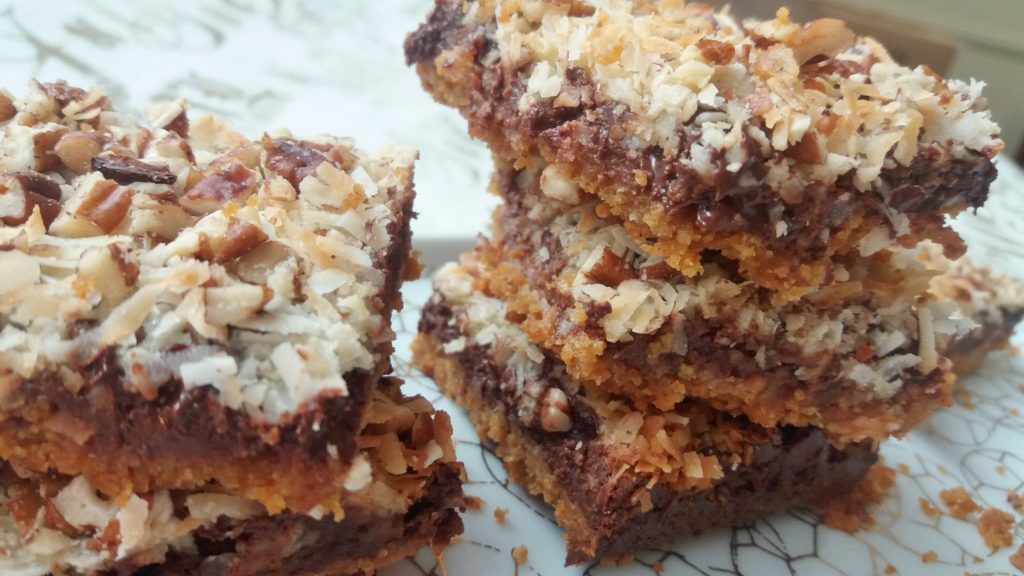 There's a reason why these treats are a classic – they're made with just five ingredients and they taste, well magic.
Magic Cookie Bars
This was one of the first treats I remember helping Mum with as a child in the lead up to Christmas. They're easy, fun to assemble, and the smell they make while they're baking is to DIE for. To me, it's the smell of Christmas. Well that and the Gap Holiday scent candles that sadly they don't make anymore! Remember those?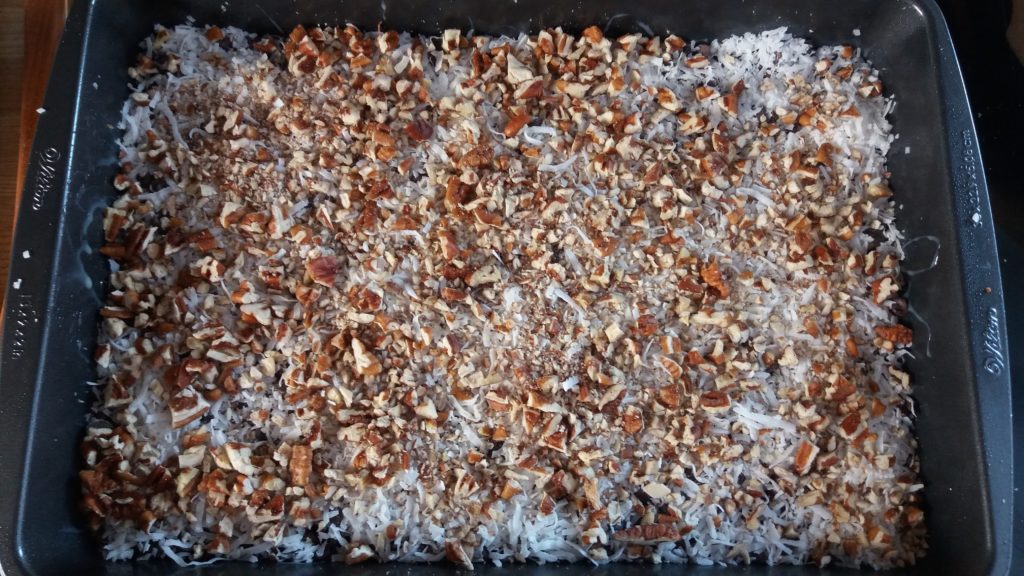 These are like a classic slice you get at the cafes in New Zealand, and believe me, they are onto something, serving them all year round. Both sweet and portable, these bars are perfect for a cookie swap, a teacher gift, a sneaky snack, or an edible gift.
They freeze well too (if you have any left to freeze!)
The most important thing to remember is – you MUST wait until they are completely cooled to cut. Trust me, you don't want to mess these up.
Don't forget to check back here tomorrow for day four of 12 Days of Christmas! You can sign up to receive posts by e-mail too!

12 Days of Christmas: Magic Cookie Bars
Recipe modified from Eaglebrand
Recipe type:
Christmas treats
Ingredients
2 cup (12 oz. pkg.) semi-sweet chocolate chips
½ cup butter, melted
1 cup chopped nuts
Cooking spray
1 (14 oz.) can sweetened condensed milk
1⅓ cup flaked coconut (unsweetened)
1½ cup graham cracker crumbs
Instructions
HEAT oven to 350°F. Coat 13 x 9-inch baking pan with no-stick cooking spray.
COMBINE graham cracker crumbs and butter in small bowl. Press well into bottom of prepared pan using a spatula.
Bake for 8 minutes until lightly golden.
Pour sweetened condensed milk evenly over crumb mixture. Layer evenly with chocolate chips, coconut and nuts. Press down firmly with spatula.
BAKE 25 to 30 minutes or until lightly browned. Loosen from sides of pan while still warm; cool in pan on wire rack. Cut into bars or diamonds.