Welcome to day two of the 12 Days of Christmas!
Today's treat is super fun (and super easy!) and is a hit with adults and kids alike. Wait, aren't we all kids at Christmastime?
The Eggnog Fizz can be made with sweet bubbles for adults or ginger ale for kids. It's like an ice cream float, fancied up for the holidays, made with ice cream, whipped cream, bubbles or ale, and toppings.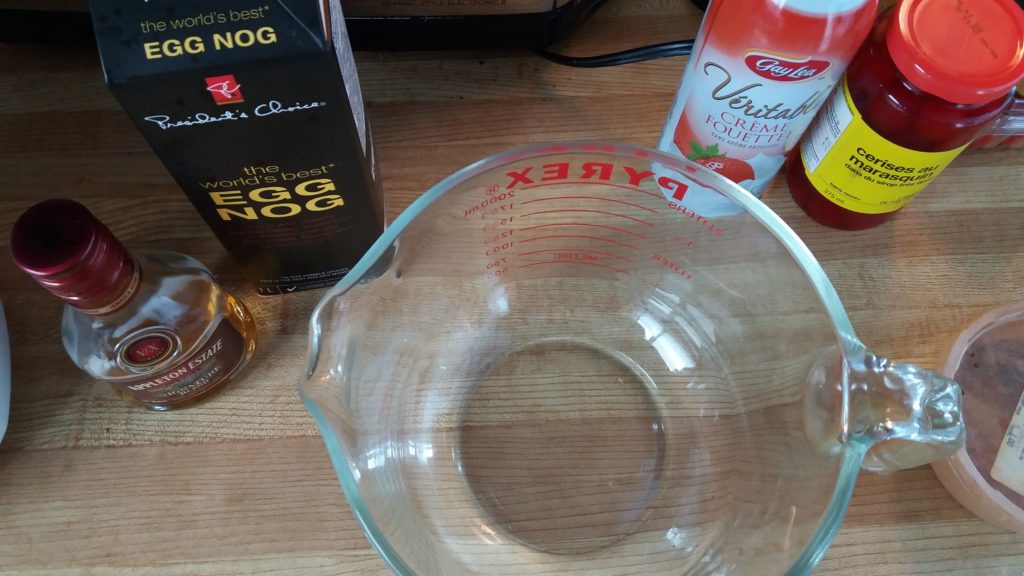 I made my own ice cream this time but eggnog ice cream is easy enough to find at the store these days so if you haven't got the time, the inclination or the equipment then you can skip this step.
Since eggnog is already basically a custard base, all I did was add cinnamon and a glug of rum and into the ice cream maker it went for about 20 minutes.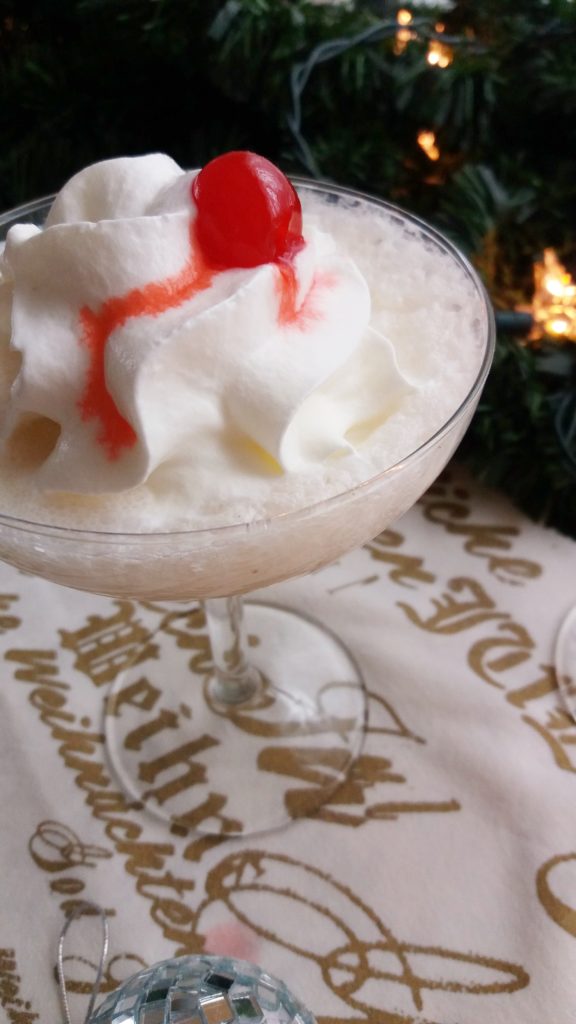 I love the idea of having a drink that is fluffy, sparkly and sweet to bring out at a holiday party, for a post-Santa Claus parade treat or hey, why not pull this out on New Year's Eve? Just sprinkle on some popping candy or cotton candy, light your sparklers and start counting down to 2017.
NOTE: Adults love popping candy as much as the kiddies do! So don't be shy about the fun little details.
Once the ice cream is ready (if you're making it from scratch) all you have to do is assemble!
A scoop or two of ice cream, a dollop of whipped cream, a sweet, garish cherry, then pour in your bubbles of choice.
You may want to offer up mini straws too so you can get all the last bits of goodness out of the glass.
Cheers!
Mel xo
See you back here tomorrow for day three of 12 Days of Christmas!

12 Days of Christmas: Eggnog Fizz
Egg nog is already the perfect ice cream base. Feel free to add it directly to the ice cream maker or add your own special twist on it.
Ingredients
1 L carton store bought egg nog
½ tsp ground cinnamon
A glug of dark rum (to taste)
Instructions
Prepare ice cream maker to manufacturers instructions
Add egg nog mixture
Press start and run the machine for approx. 20-30 until you reach desired consistency
Assemble in a glass with toppings.
Enjoy!