Happy 12 Days of Christmas!
I'm super excited to try something new on the blog this year, and I really hope you like it. Over the next 12 days I'll be baking, drinking and assembling treats that you can take to that great Christmas cocktail party, to keep you powered up during your marathon shopping trip, that you can drink with your closest friends (once you can finally find a date that works for all of you!), something to make for a cookie swap and much, much more.
I'm also keen to hear from you what your favourite holiday recipes are, so please share them in the comments below.
You know I love to bake and take lots of time in the kitchen but I also know that sometimes, especially during the busy holiday season, spending time in the kitchen is the last thing you want to do. I'm hoping these recipe ideas will help you rather than making you feel you need to bake or do MORE. Just enjoy! And have a very Merry Christmas.
Now, onto day one!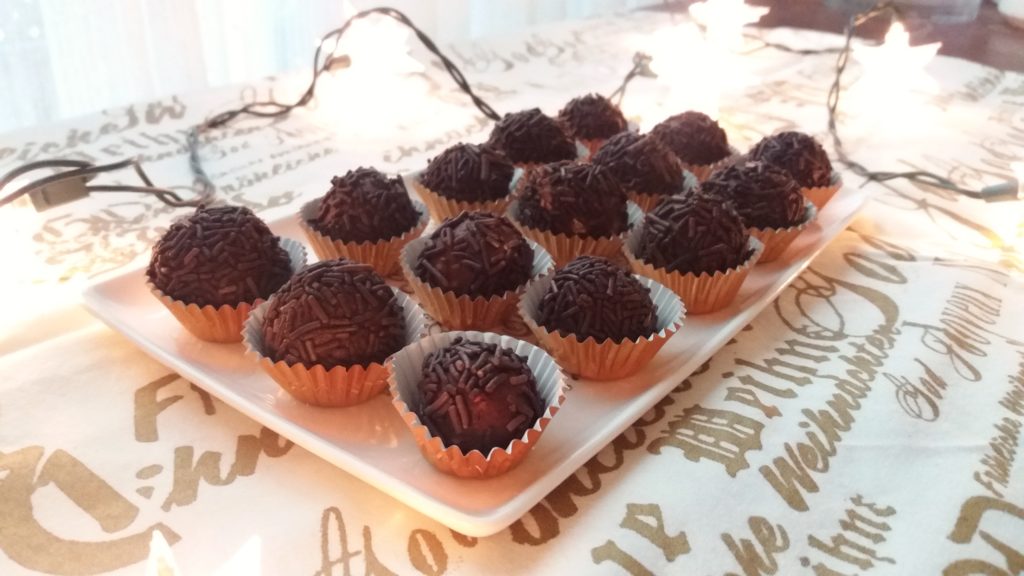 RUM BALLS.
I have always loved these sweets–they remind me of childhood Christmases and I plan to make these every year but never quite get around to it. Well no more. This year, rum balls it is!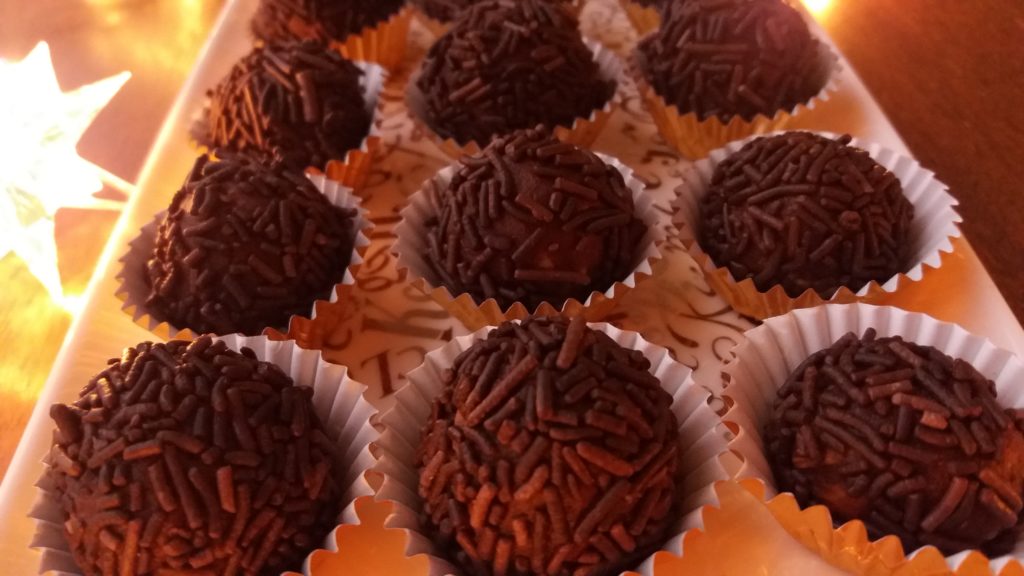 I mean how perfect are these for that festive Christmas cocktail party (hello, baking with booze!) or as a hostess gift? Why not pop four rum balls in a cute little mini box and give them away to your co-workers too!
Here's the recipe–now go get started.

12 Days of Christmas 2016: Rum Balls
Ultimate Rum Balls recipe c/o Starweek magazine (back in the day)
Recipe type:
Christmas treats
Ingredients
¾ cup semisweet chocolate chips, melted (I used 70% chocolate, chopped)
½ cup sour cream
½ cup almond paste (not marzipan!)
4 cups finely chopped crushed vanilla wafers (cookies not crispy wafers--Nilla biscuits I think they're called)
1½ cups icing sugar
½ cup butter, melted
⅓ cup cocoa
¾ cup rum
1 cup pecans, finely chopped
Coating: chocolate sprinkles, coconut, icing sugar or cocoa
Instructions
Cool melted chocolate, then stir into sour cream blended with almond paste. Blend well.
In large bowl combine cookie crumbs, icing sugar, cooled melted butter, cocoa, rum and pecans. Blend until mixture holds its shape.
Stir in sour cream mixture. Blend well, then refrigerate until firm enough to form a small ball in palm of hand, yet soft enough to pick up coating (I'd suggest a few hours).
Form tablespoons of mixture into balls. Roll each in chocolate sprinkles or other coating. Transfer to paper cups or set on trays covered in waxed paper.
Let harden overnight in the refrigerator.
You can keep these in the fridge for up to 2 weeks or freeze for more than 4 weeks (I tend to freeze for freshness as they take almost no time to defrost.
Let soften slightly after refrigerating or freezing to bring out the flavour of the rum.
See you back here tomorrow for day two of 12 Days of Christmas!
Mel xo