Happy Monday everyone!
I woke up this morning feeling like a million bucks! Like the world is my oyster! Like this is going to be an unforgettable week! It's been too long since I've felt this way, and so, to honour it, I decided to throw myself a little party. And what's a party without snacks? Without my favourite party snack of all time?
Salmon Dip!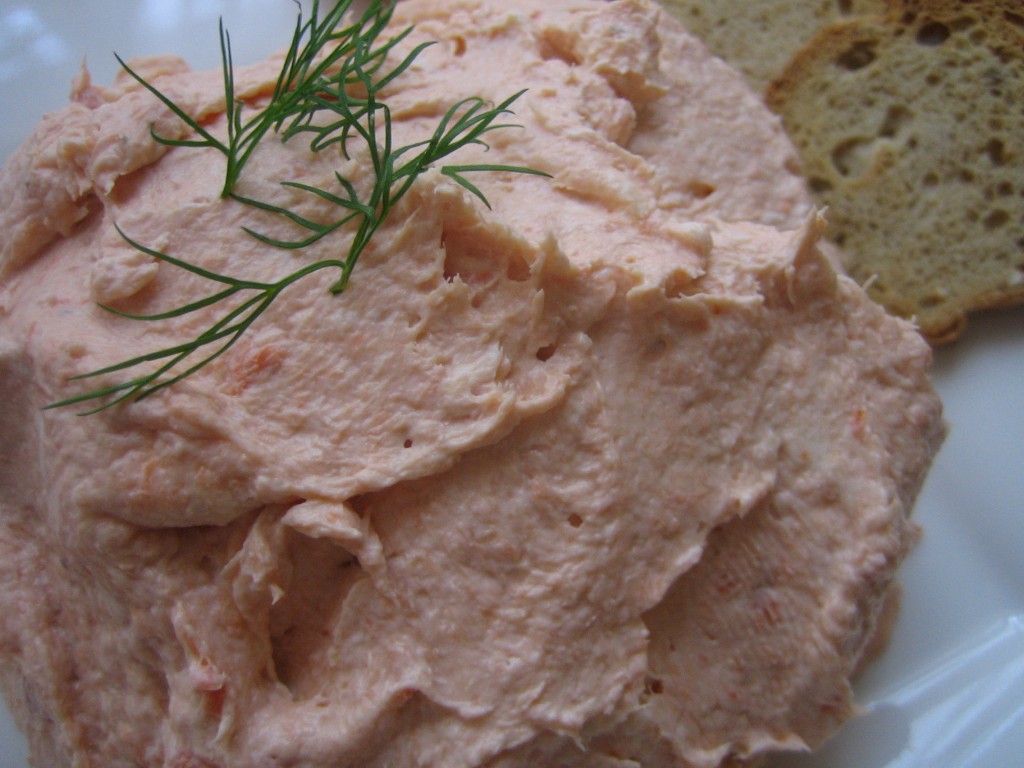 Famous throughout our family since I was a wee one, this tangy, savoury dip whips up in a flash. And you know what? Even non-fish lovers love this snack.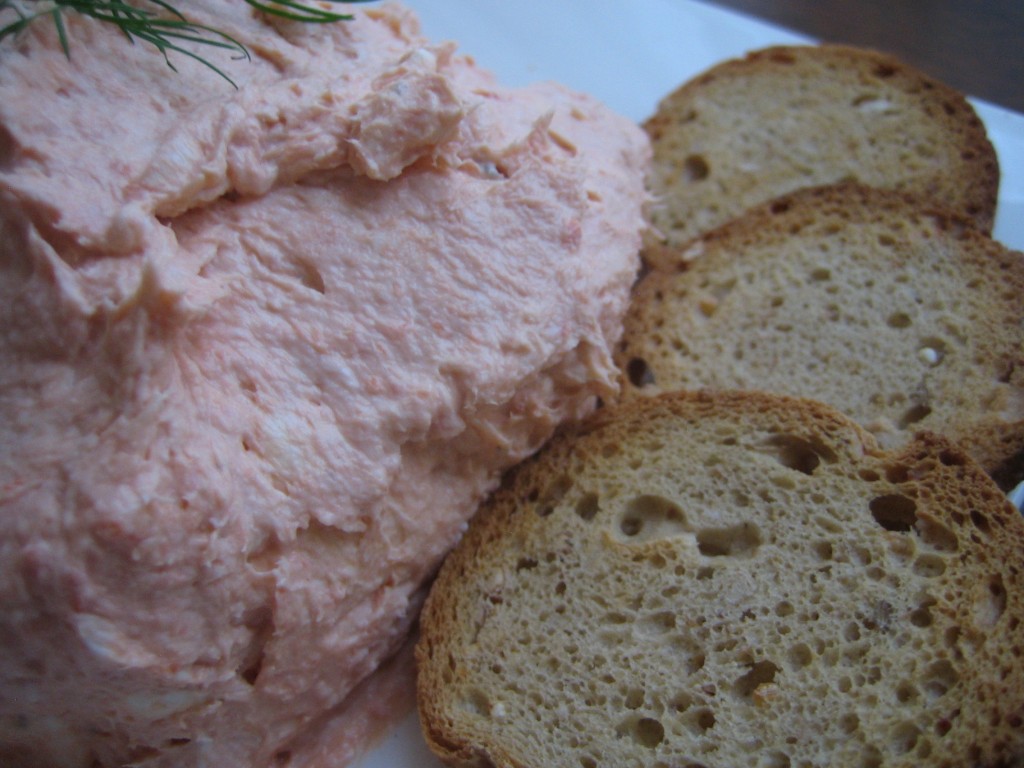 Originally served with Bugles (remember Bugles?!) this dip goes equally well on melba toasts, or get this, as a spread or sandwich filling on fresh pumpernickel or sour dough bread, oh my!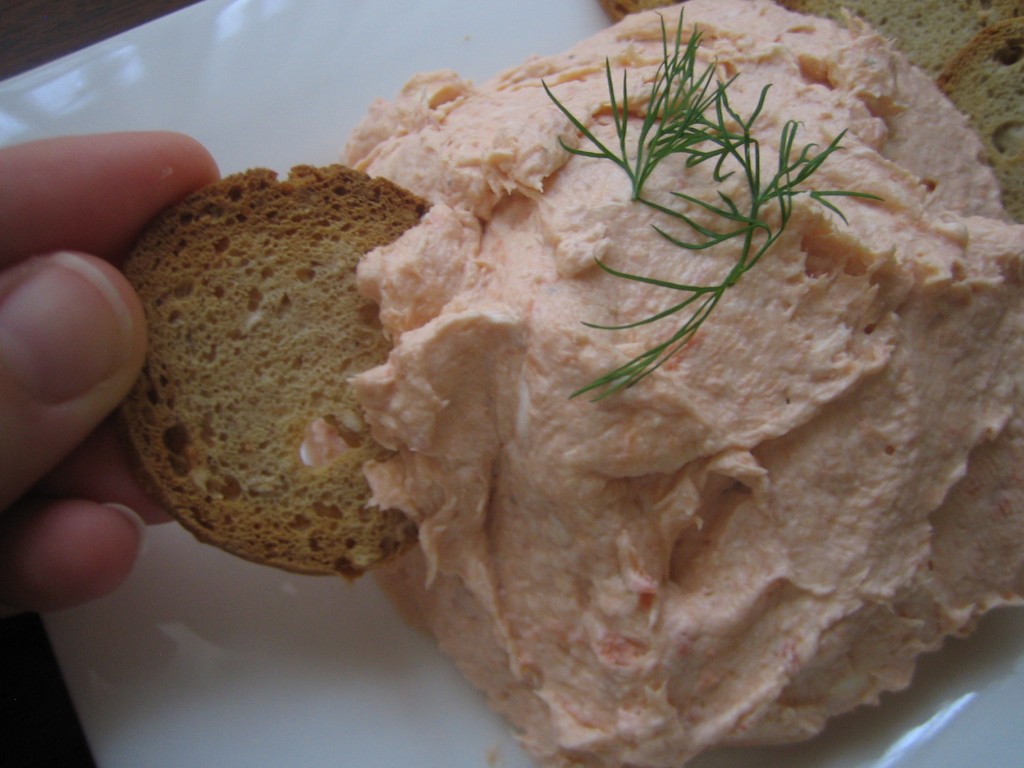 While I like this dip on bread and crackers, I often see people at our parties enjoy it with cut up veggies too.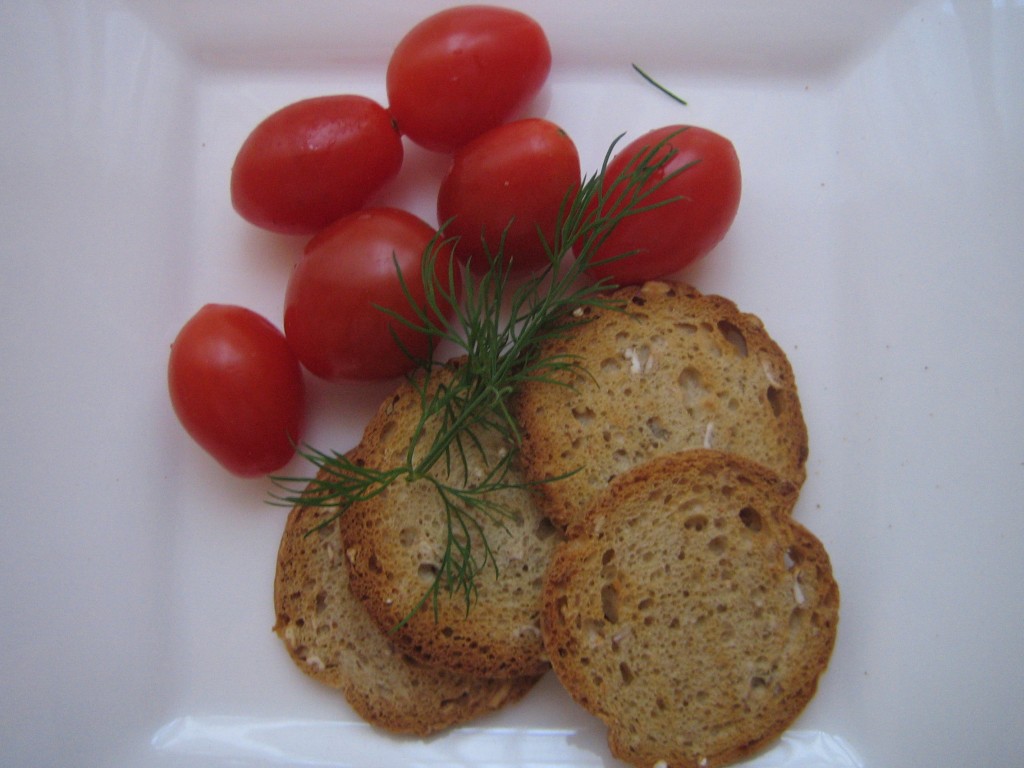 This dish, as with most things I share here, is made up of mostly pantry items: Tinned salmon, horseradish, vinegar, dry mustard. The only thing I usually have to run out for is cream cheese. As long as you soften it at room temperature, putting this together is easy. But I'm warning you now, you will want to lick the bowl, so make sure you at least save enough for your guests? Please?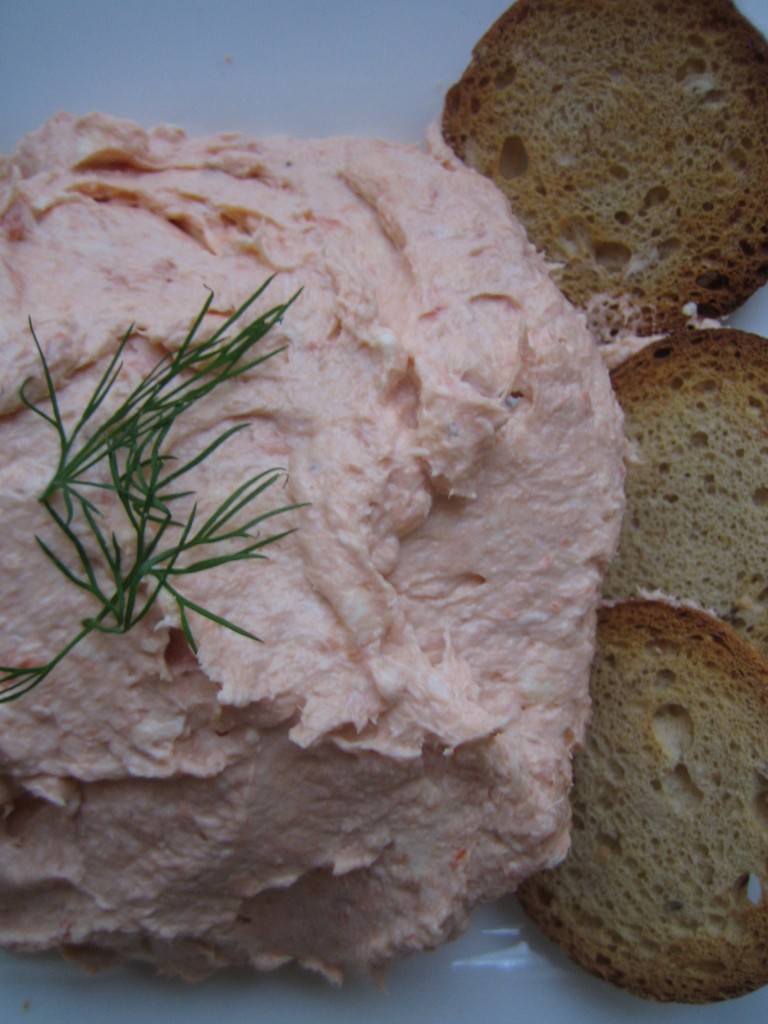 What would you serve at your ultimate party?

Tangy Salmon Dip
Recipe type:
Fish, Party Snack
Ingredients
1 tin salmon (red sockeye)
1 large package cream cheese (250 grams)
2 tbsp vinegar
1 tsp horseradish
1 drop Tabasco sauce
½ tsp dry mustard
Instructions
Soften cream cheese.
Combine salmon, vinegar, horseradish, Tabasco sauce, and mustard.
Mix with cream cheese until well blended.
Form a mould and refrigerate until ready to serve.
Serve with melba toasts, crudite or Bugles.
This post is brought to you by The Real Women of Philadelphia. Join their online community of food lovers for a chance to win free groceries for a year! Contest opens October 15th (TODAY!) and runs until November 4th. Click here for more details.